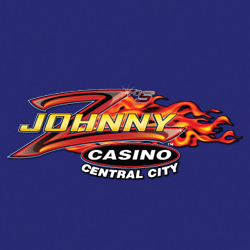 Security Officers
Sorry, this job has expired.
Black Hawk, CO
Security Officers

We need energetic, passionate and enthusiastic Team Members that enjoy working in a fast paced, service driven, guest first environment that focuses on being positive and having fun!

There are many reasons to explore a career with us such as, benefit opportunities after 60 days of full time work, Bonus Opportunities, $.40 per gallon gasoline discount, one free meal per shift, one free Starbucks drink per shift, free parking, and bus passes available for as little as $2.50 a trip! Candidates must maintain the highest commitment to guest service. Although experience is preferred a great personality and attitude is the primary asset for this position and we are willing to train the right candidate.

If this sounds good to you then come join Team Z today!

Security Officers:
To protect casino assets, customers, and employees. To respond promptly to requests for security assistance. To maintain good public relations. To perform duties in compliance with local, State, and Federal laws and the Colorado Limited Gaming Act and ICMPs. To comply with, maintain, and inform customers and employees of safety and security policies and procedures.

ESSENTIAL DUTIES AND RESPONSIBILITIES
1. Protects the casino assets, customers, and employees in accordance with department policies and gaming regulations.
2. Responds promptly to requests from customers and employees for security assistance.
3. Follows established security protocols to ensure that casino work environments are safe. Exercises caution and evaluates circumstances for appropriate security or safety response.
4. Investigates and reports incidents promptly. Notifies staff of presence of persons with questionable activities or reputations.
5. Provides emergency First Aid and/or CPR upon completion of training and certification. Obtains assistance for accident victims and write accident reports.
6. Frequently escorts and monitors the transfer of money/assets. Carries money/assets to designated locations.
7. Occasionally patrols casino parking lots to ensure the safety and security of customers and employees.
8. Snow removal from sidewalks and premises.
9. Reports violations of casino security policies and procedures to Security Supervisor.
10. Maintains awareness of possibility of exposure to body fluids from customers or employees who have been injured or require First Aid.
11. Maintains a clean and safe work environment
12. Wears and maintains uniform properly.
13. Maintains a flexible schedule.
14. Flexible scheduling including but not limited to weekends, evenings and holidays.
15. Performs other job-related duties as directed.

Qualifications
1. Support license
2. Demonstrated experience providing and enforcing security services.
3. Demonstrate effective and diplomatic customer service and communication skills, including contact with employees and customers.
4. Demonstrate ability to handle difficult situations.

Signatory Authority:
1. Verifier
2. Appropriate Keys
3. Jackpot
4. Table request for fills and credits
5. Table fills and credits
6. Kiosk Access Cards

Education and/or Experience:
Graduation from high school or equivalent preferred. Course work in electronics; or graduation from a trade or technical school with an emphasis in electronics or mechanics preferred. One (1) or more years or recent and related experience, preferably within a gaming environment.

Come Join out Team! Apply Today!
8750